Sunset is one of the most beloved moments of the day for many.
Many songs and poems have been written to celebrate this beautiful and colorful moment.
If you belong to those who like sunsets Perdika is the right destination for you, or even if you are not yet sure, sunsets in Perdika will make you change your mind.
Perdika's charismatic altitude, clear atmosphere and open skyline combined with sea reflections will give you some of the most beautiful sunsets you have seen!
Whether alone or with friends, there are many ways and places to enjoy the sunset in Perdika!
First and foremost: take your coffee or drink in hand and 10 minutes before sunset go to Paratiritirio.The view is amazing and you will have Sivota in front of you and you will see the sun disappear behind Corfu filling the sky with colors !
Sit for some time after sunset and you will see the first lights go on in Sivota and Corfu, illuminated ships passing, and slowly the sky το fill with stars!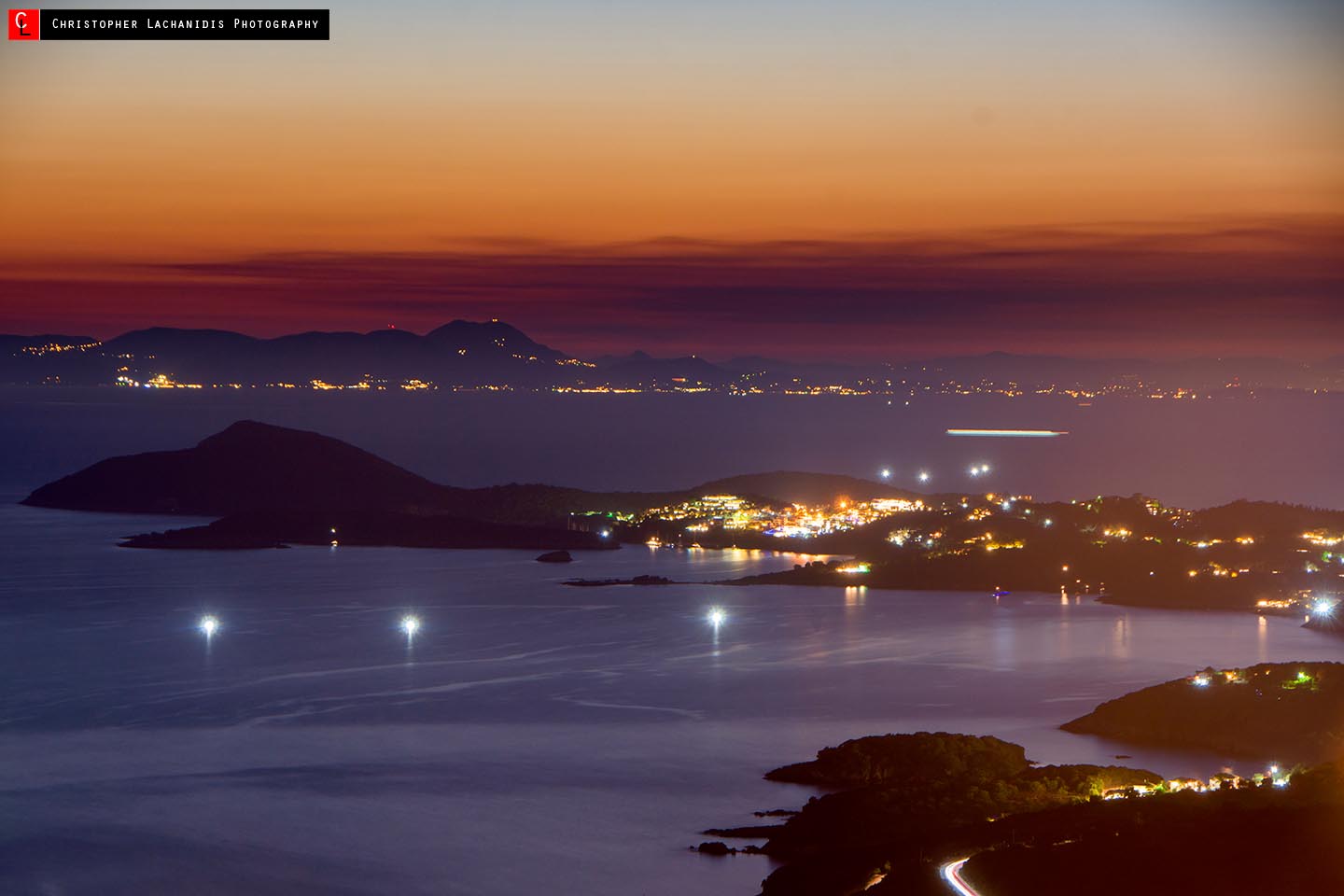 A second impressive option is to watch the sunset from the balconies in the Arillas suburb, which is about halfway to the Karavostasi and Arillas beaches.
The view is fantastic and you can see the bay and the harbor of Arillas, Corfu and Paxos!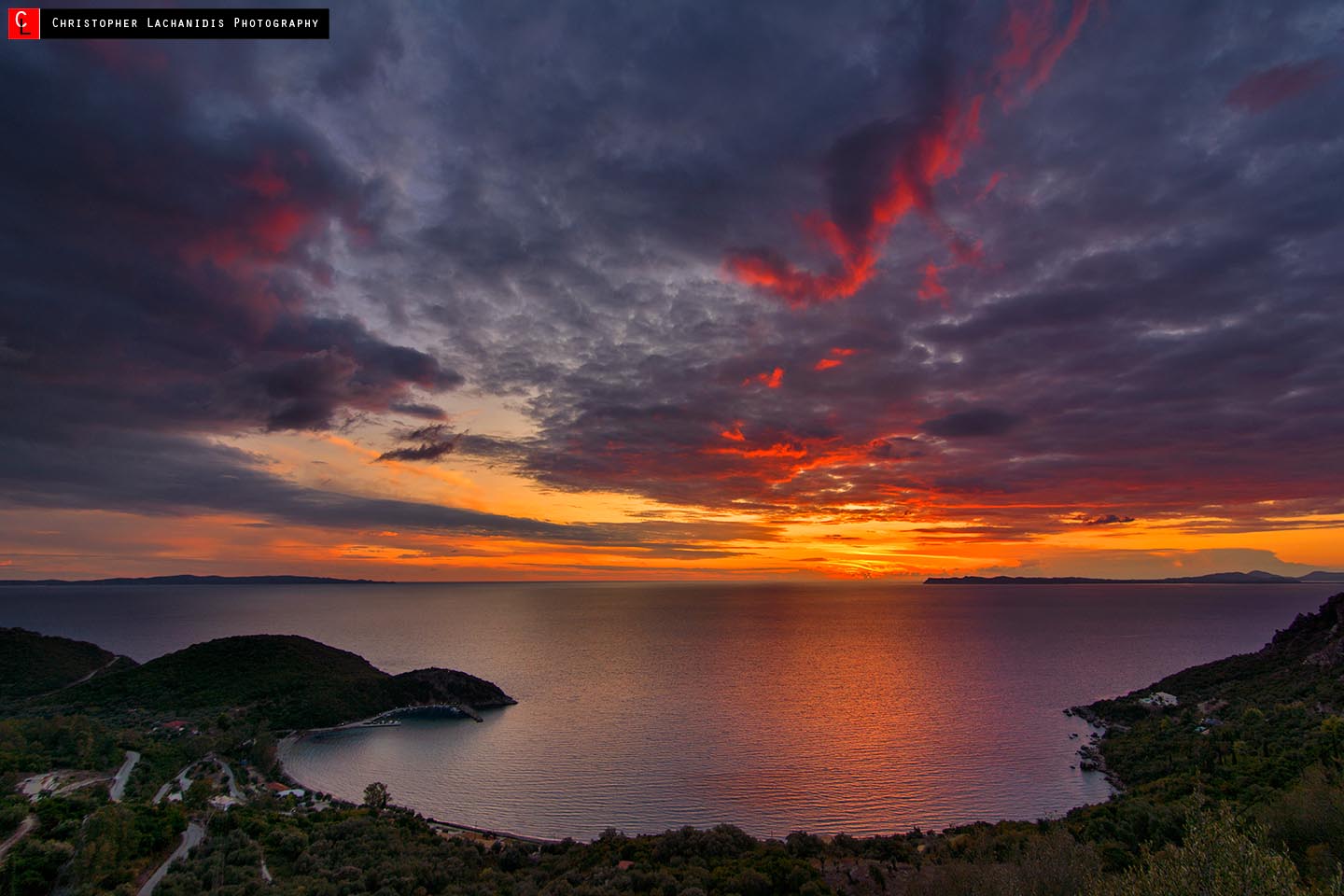 An equally impressive option is to watch the sunset on Agia Paraskevi and specifically on the road to Sivota.
From there you can see from above the beach, the islet, the church of Agia Paraskevi and Corfu.
The combination of the beauty of the landscape, the colors of the sea and the colors of the sunset will reward you.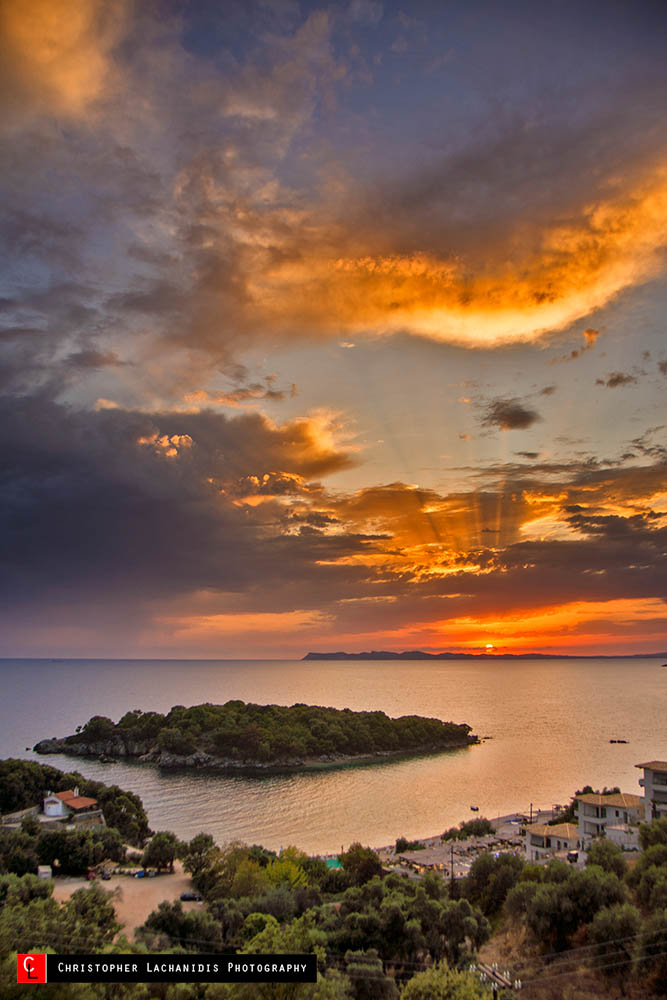 If you are still on one of the beaches of Perdika at sunset just enjoy!
Santorini may be famous for its sunsets but if you haven't seen Perdika's you haven't seen anything!
Enjoy fairytale sunsets and let your mind travel with your loved one as the sun disappears behind Corfu!